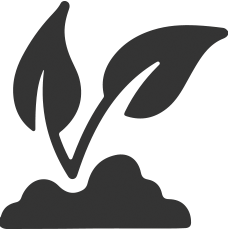 Agriculture Services
Our Mission
The world of agriculture is unpredictable. We know that so we make sure the service we provide for you isn't. 
Why We Love What We Do
It's about the customers! We love solving problems. No matter what Mother Nature throws our way, we will work with you to get the best possible output. Whether that means increasing milk yield or evaluating soil to determine what nutrients your soil needs and which crops will grow best.
The Many Ways We Serve Customers
Our knowledgeable agronomy staff has the tools and capabilities to provide you with the best fertilizer planning and recommendations for your farm. 
We provide bulk herbicides and custom application and chemical programs/plans for our customers. We can deliver or design a customized application program. 
We carry a wide variety of seeds – carefully selected to match the planting, soil type and growing used by our producers. 
We have the feed solution for you. With a diverse line of products available, we will work with you to determine the best feed option for your animals. With a full-time Dairy Production Consultant on staff dedicated to your success, your results will speak for themselves.