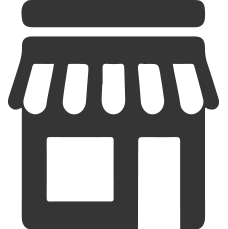 Retail Stores
Fuel | Groceries | Hardware
Our Mission
We know our customers are very busy so it is our top priority to make sure your experience with us is a pleasant one.
Why We Love What We Do
We enjoy working with people! We are passionate about serving customers with some of the most basic necessities. Our Medford Cooperative retail stores provide home and farm supplies such as groceries, fuel, hardware and household products. Through our diverse line of retail locations, we are one cooperative, with everything you need.
Our Medford Cooperative Retail Stores:
Our grocery store has a large selection of products and boasts numerous specialty departments and product lines that include: Certified Angus Beef; a complete natural and organic foods department; Blooms – our full service floral; a full service deli with a variety of Grab&Go meals; and a bakery.
As your local Ace Hardware, we are one of 5,000+ Ace stores locally owned and operated across the globe. With a local location that is extended by an online warehouse, we're sure to have what you need.
Our convenience stores proudly align with the Cenex brand, offering high-quality Cenex fuel and unique variety of convenience items inside the store, such as sandwiches, pizza, coffee and more.
100% of contracts honored...ALWAYS
Choosing a propane supplier is like choosing any service provider, price is a factor but reliability is most important. For example, would you sign up for phone, internet or cable service knowing that the company can only guarantee it will work 85% of the time? The safety and comfort of you and your family is very important, choosing a provider who can assure top-notch service 100% of the time will make your decision very easy!
Services Offered
24/7 Emergency Service
Safety Certified Drivers
Complete Tank Installation
Automated/Scheduled Delivery
Complete Safety Check
Outstanding Safety Record