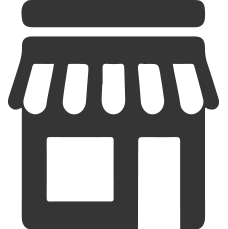 Co Op Stores
Get your farm supply materials here
Our Mission
We know our customers are very busy so it is our top priority to make sure your experience with us is a pleasant one.
Why We Love What We Do
We enjoy working with people! We are passionate about serving customers with some of the most basic necessities. Our co op stores provide home and farm supplies such as groceries, fuel, and household products. Through our diverse line of retail locations, we enjoy being able to fulfill most of our customers' needs within our company.
Our grocery store has a large selection of products and boasts numerous specialty departments and product lines that include: Certified Angus Beef, Natural, and Organic Food, Full Service Floral, Full Service Deli, Variety of Grab&Go Meals.
As your local Ace Hardware, we are one of 5,000+ Ace stores locally owned and operated across the globe. With a local location that is extended by an online warehouse, we're sure to have what you need.
Our convenience stores proudly align with the Cenex brand. We offer high-quality fuel and unique convenience items inside the store.