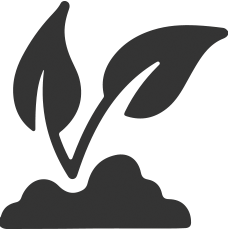 Animal Nutrition
Medford Cooperative has decades of experience in providing animal nutrition solutions for our customers. Our knowledgeable, experienced and friendly staff is always available to service your animals' nutrition needs. Our retail store is stocked with a variety of nutritious feed that your pet will love.
Animal Nutrition Services Offered:
Custom Feed Blending and Mixing
Two Dairy Production Consultants on Staff
Bulk Feed Delivery and Custom Bagging

Proprietary Medford Cooperative Calf Starter and Grower Feed

Forage Sampling
Commodity Contracting
Grain Bank Services for Corn, Soybean and Oats
Advanced Ration Balancing featuring Amino and Fatty Acid Technology
Product Lines
Beef, Horse, Small Animal and Pet Food
100% of contracts honored...ALWAYS
Choosing a propane supplier is like choosing any service provider, price is a factor but reliability is most important. For example, would you sign up for phone, internet or cable service knowing that the company can only guarantee it will work 85% of the time? The safety and comfort of you and your family is very important, choosing a provider who can assure top-notch service 100% of the time will make your decision very easy!
Services Offered
24/7 Emergency Service
Safety Certified Drivers
Complete Tank Installation
Automated/Scheduled Delivery
Complete Safety Check
Outstanding Safety Record