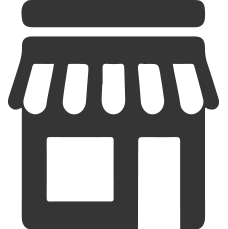 Coop Supermarket
Medford Supermarket is a full-service community-owned grocery store.
We strive to provide customers with all their household needs in one place.
Coop Grocery Departments:
Produce
Meat
Area's Largest Liquor Supply – Black River Spirits
Extensive, Service-Oriented Natural Foods Section
Custom Cake Decorating
Quick & Easy Meal Solutions
Blooms Floral Design

Full-service! Covering all needs from weddings, funerals to birthdays and anniversaries.
Things You Can Take Care of While You're Here:
Print Photos with Kodak Photo Kiosk
Purchase Lottery Tickets
Money Orders
Passport Photos
100% of contracts honored...ALWAYS
Choosing a propane supplier is like choosing any service provider, price is a factor but reliability is most important. For example, would you sign up for phone, internet or cable service knowing that the company can only guarantee it will work 85% of the time? The safety and comfort of you and your family is very important, choosing a provider who can assure top-notch service 100% of the time will make your decision very easy!
Services Offered
24/7 Emergency Service
Safety Certified Drivers
Complete Tank Installation
Automated/Scheduled Delivery
Complete Safety Check
Outstanding Safety Record